A new layer of missile-warning satellites will be shown in 2026
Critical acclaim was given to two satellite designs created by Millennium Space Systems and Raytheon Intelligence & Space.
Two satellite designs—one from Millennium Space Systems and the other from Raytheon Intelligence & Space—passed evaluations and will proceed to the next stage of development, according to a Nov. 28 announcement from the U.S. Space Systems Command.
According to the command, both businesses are on pace for an on-orbit demonstration in 2026 for their medium Earth orbit (MEO) sensor satellites, which are meant to detect and track hypersonic missiles.
Following a news release from Millennium Space on Nov. 23 about the company's MEO satellite passing a crucial design review, the Space Systems Command made its announcement.
The Pentagon's missile-defense architecture would gain a new layer from MEO satellites to enhance the detection and tracking of hypersonic missiles.
Lt. Col. Gary Goff, program manager at SSC's Space Sensing Directorate, stated that "the critical design reviews demonstrated the sensor designs are mature and we can move from demo to development."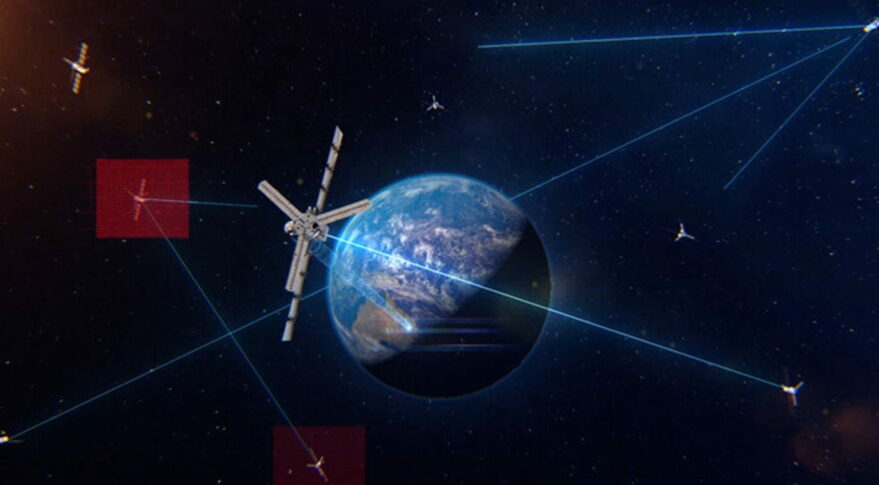 The company used digital engineering-based models and demonstrations to show that the designs of elements — like the focal plane, electronics, firmware, and the telescope — are ready for fabrication, according to Roger Cole, executive director of strategic systems at Raytheon Intelligence & Space, on Nov. 29.
He said that "this strategy decreased technical and scheduling risk."
The El Segundo, California, factory where Raytheon is based is developing the sensor payload.
Goff stated that Space Systems Command intends to review both companies' spacecraft designs once more in the summer of 2023. The plan, according to Goff, is to conduct two launches in late 2026. "If successful designs are matured and proven, the programme can then proceed into building multiple satellites," he added.
The payloads in MEO will track missile launches and hypersonic gliders as part of the test, and they will cooperate with the SBIRS constellations now in operation in geosynchronous Earth and extremely elliptical orbits. Additionally, they will be linked to the Tracking Layer satellites of the Space Development Agency, which are in low Earth orbit.
Contract options allow Millennium Space and Raytheon Intelligence & Space to each build up to three spacecraft. It wasn't made public what the development contracts were worth. In the budget for 2023, the Pentagon asked for $139 million for MEO missile-warning satellites.