AI Flies a Modified F-16D Fighter Jet for More Than 17 Hours
The onboard software of the VISTA X-62A training jet may be changed to replicate the performance characteristics of different aircraft.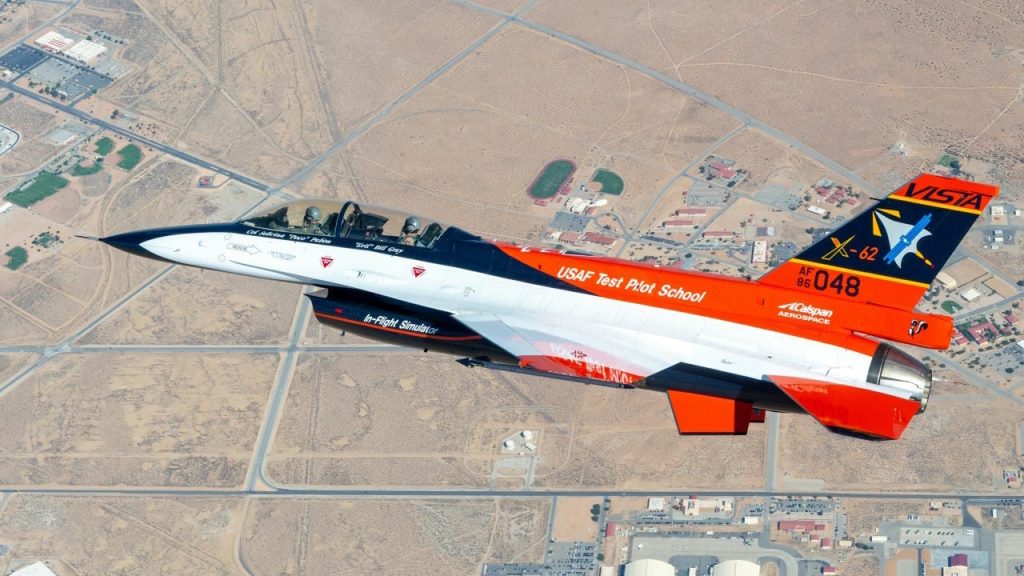 An artificial intelligence-driven training jet from Lockheed Martin has flown for more than 17 hours, which is a first for a tactical aircraft.
A Block 40 avionics-equipped F-16D Block 30 Peace Marble II has been converted to become the VISTA X-62A. The VISTA Simulation System (VSS), Model Following Algorithm (MFA), and System for Autonomous Control of the Simulation are all present on board (SACS). As a consequence, the jet has the ability to fly independently and can imitate the flight characteristics of other aircraft owing to onboard software.
Dr. M. Christopher Cotting, director of research at the U.S. Air Force Test Pilot School, discussed the significance of VISTA as a development and training tool. (Opens in a new window)
"VISTA will enable rapidly mature autonomy for uncrewed platforms and allow us to deliver tactically relevant capability to our warfighter," according to the statement that it will "allow us to parallelize the development and test of cutting-edge artificial intelligence techniques with new uncrewed vehicle designs."
While Lockheed Martin provides the MFA and SACS, Calspan provides the VSS. Lockheed Martin Skunk Works(Opens in a new window), which concentrates on aircraft design, unusual aircraft platforms, and highly classified R&D initiatives, is responsible for developing the whole VISTA project.
It is envisaged that VISTA will keep enabling the US Air Force's rapid development of autonomy and artificial intelligence capabilities. At the US Air Force Test Pilot School (USAF TPS) at Edwards Air Force Base in California, flight testing is anticipated to start after the current round of regular inspections and continue till 2023.