5 Amazing Facts About the Lockheed SR-71 Blackbird That Will Astound You
The legendary and groundbreaking Lockheed SR-71 Blackbird is still a source of fascination for aviation aficionados thanks to its unparalleled speed, altitude, and elegant appearance. The SR-71, which was created during the Cold War, advanced aviation engineering and came to represent American technological might. This article explores five amazing facts about this remarkable airplane that highlight its importance in the annals of aviation history.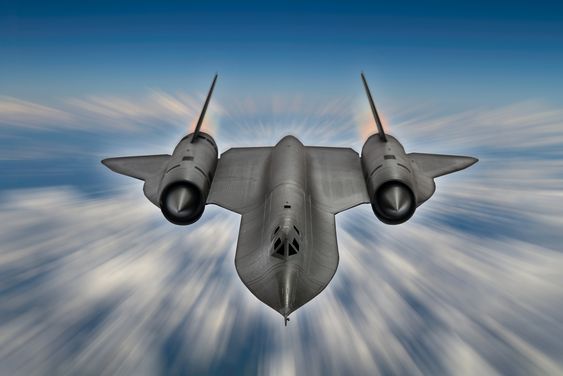 The SR-71's amazing speed is one of its most amazing qualities. With a top speed of Mach 3, or three times the speed of sound, the Blackbird is still among the fastest aircraft ever constructed. Because of its incredible speed, it was able to escape enemy aircraft and missiles, making it almost impervious to damage on reconnaissance missions. Because of its strong twin-engine configuration, which allowed it to reach record-breaking speeds and travel great distances in an astonishingly short amount of time, the SR-71 was extremely fast.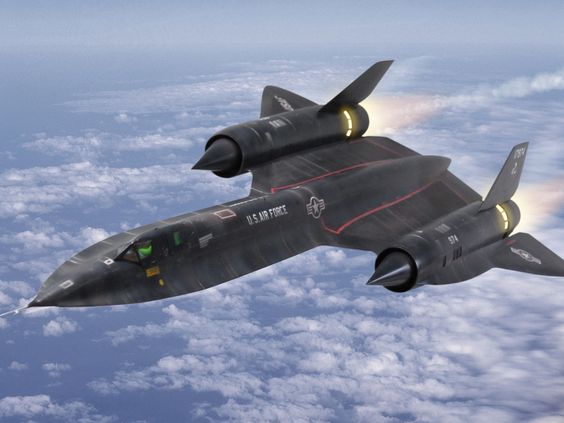 Not only was the SR-71 swift, but it could reach heights of almost 85,000 feet (25,900 meters). Operating at such high altitudes offered several benefits, such as improved protection against hostile attacks and a wider range of view for reconnaissance cameras. Because of its high altitude capability and speed, the Blackbird was almost impervious to surface-to-air missiles and traditional fighter jets. The airplane broke all previous records for altitude above Earth's atmosphere because of its state-of-the-art engines and distinctive design.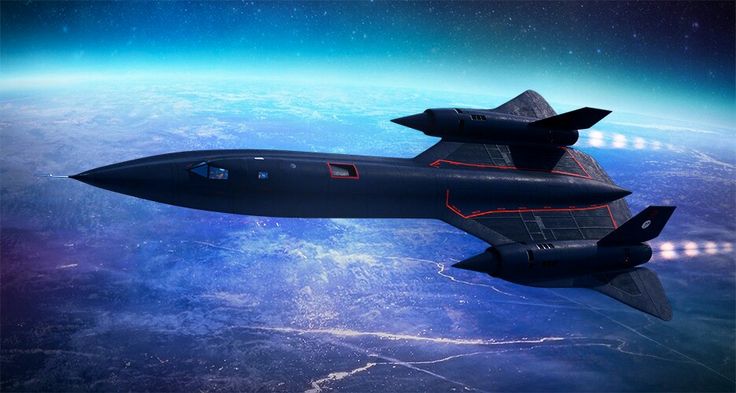 The SR-71 was not a stealth aircraft in the contemporary sense, but it did have several design elements that reduced its radar cross-section and improved its survivability. The Blackbird's sleek and streamlined form, together with the use of materials and coatings that absorb radar, made it difficult for enemies to identify with conventional radar systems. Even though its speed and altitude served as its main defenses, the SR-71's attempts to lessen its radar signature demonstrated an early grasp of stealth technology and set the stage for later developments in this area.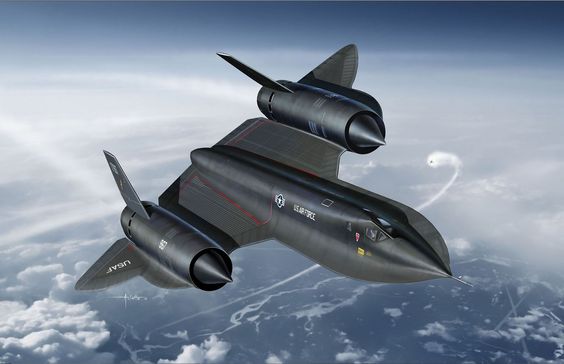 The SR-71's inventive material selection paid off when it was able to endure the extreme heat produced during high-speed, high-altitude flight. Titanium alloy was used to make the aircraft's skin because of its strength and ability to withstand heat. The SR-71's surface temperature reached over 500 degrees Celsius (932 degrees Fahrenheit) during flight because of the friction created by air molecules moving at such high speeds. The Blackbird's structural stability and endurance were ensured by its titanium structure, which permitted it to expand and compress without warping.
The SR-71 was instrumental in helping the US acquire intelligence throughout its operational career. During the height of the Cold War, the Blackbird carried out a great deal of reconnaissance work and gave vital intelligence on the activities of the enemy. Due to its speed and altitude capabilities, the aircraft was able to collect data that would not have been possible to obtain through other means by overflying restricted zones. Because of the SR-71's enormous contribution to information gathering, the aircraft was retired in the late 1990s, but it continues to be a symbol of Cold War espionage and the US resolve to maintain its lead in the world intelligence race.
Let us conclude by saying that the Lockheed SR-71 Blackbird is an incredible example of human intellect and engineering skill. Because of its exceptional speed, ability to reach high altitudes, stealthy design, unusual building materials, and operational success in the field of espionage, this legendary aircraft has captured the attention of both aviation enthusiasts and historians for many years. Aeronautical engineering's limitless potential is demonstrated by the SR-71 Blackbird, an enduring icon of innovation.