The US is Testing its Next generation Drones
The US is Testing its Next generation Drones
Drones and other unmanned aerial vehicles play a significant role in Military operations worldwide. they offer an unprecedented ability to reduce military costs by increasing accuracy reducing risks and protecting military personnel from harm.
the various missions of drones including surveillance, intelligence, and reconnaissance as well as target acquisition. they can Carry aircraft ordinances such as Missiles, anti-tank guided missiles, and bombs for strike missions.
Northrop Grumman X-47B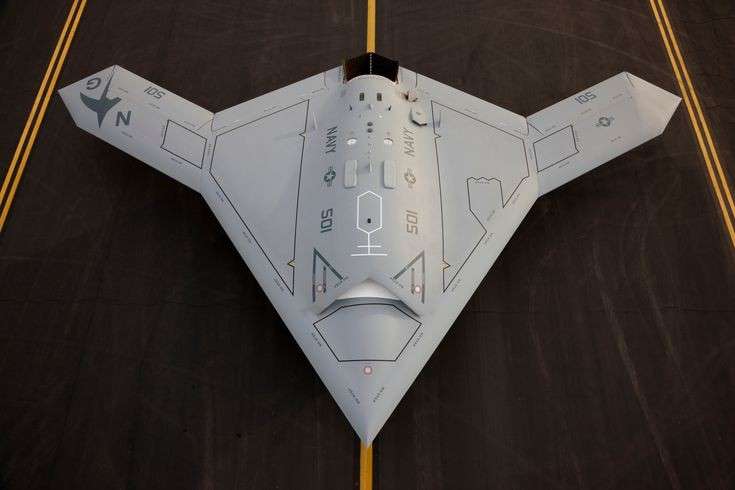 The Northrop Grumman X-47B is an unmanned combat aerial vehicle (UCAV) created in 2011 for aircraft carrier-based operations. As of 2015, its two active demonstrators have successfully completed a number of land- and carrier-based missions while undergoing extensive flight and operational integration testing.
Northrop Grumman created the X-47B, an unmanned strike fighter-sized aircraft, as a component of the Unmanned Combat Air System (UCAS) Carrier Demonstration program for the U.S. Navy.
The first carrier-based launches and recoveries by relevant, low-observable, unmanned autonomous aircraft were demonstrated in 2013 using these aircraft. The first Northrop Grumman X-47B by the X-47B in April 2015, creating yet another milestone in aviation history. AAR enables unmanned surveillance, strike, and reconnaissance systems to perform to their fullest capacity in support of the Navy.
These revolutionary tests confirm the viability of future unmanned aircraft and show that the X-47B can work in unison with human aircraft to carry out routine tasks like aerial refueling as part of the Carrier Air Wing.
Northrop Grumman X-47B can Carry weapons of about 2000kg in its two weapons Bays. the X-47B is powered by Pratt & Whitney F100-220U which enables it to fly at a cruise of speed Mach 1+.
The X-47B can fly at a maximum range of about 2,400 mi (3,900 km, 2,100 nmi)
---
MQ-25A Stingray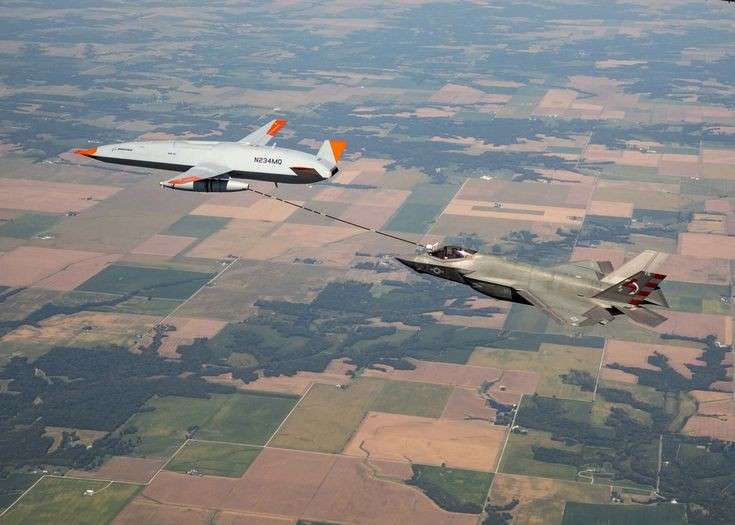 One of the specific Drone designs for aerial refueling is MQ-25A Stingray. developed by Boeing in 2018, the aircraft serves a particular mission in the Navy to deliver 15000 pounds of fuel to a total of 4 to 6 aircraft at the range of 500 nautical miles.
The first air refueling test was performed in 2019 for the FA-18f super hornet the mission lasted for 4.5 hours with the two aircraft performing numerous dry and wet connects for 10mimutes transforming 325 pounds of fuel.
---
RQ-4 Global Hawk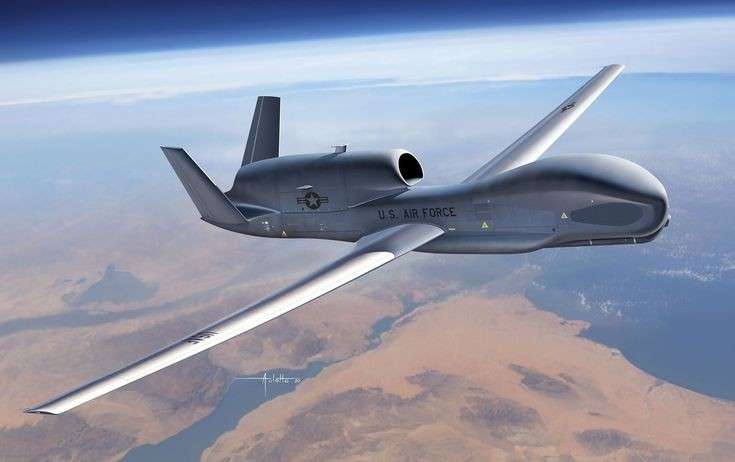 when it comes to the last-based drones the RQ-4 Global Hawk is a premier provider of persistent ISR to the U.S Air Force.
this unmanned aircraft has integrated sensors suits able to provide global all-weather data.
the weird-looking whale shape fuselage covers a parabolic antenna for a high bandwidth data link. by being able to connect to communication satellites even when they
are just above the Horizon The Operators can receive the reconnaissance data in real time. the detailed shape was specifically chosen to mount the engine above the fuselage to ensure better IR shielding from below.
with a wingspan of over 130 feet, the global hawk can remain Airborne for over 30 hours at an altitude of 60 000 feet. the high wingspan helps in extending the range and especially the flying time. the Drone can survey as many as 40 000 square miles of terrain per day an area of the size of South Korea or Iceland.
---
MQ-9 Reaper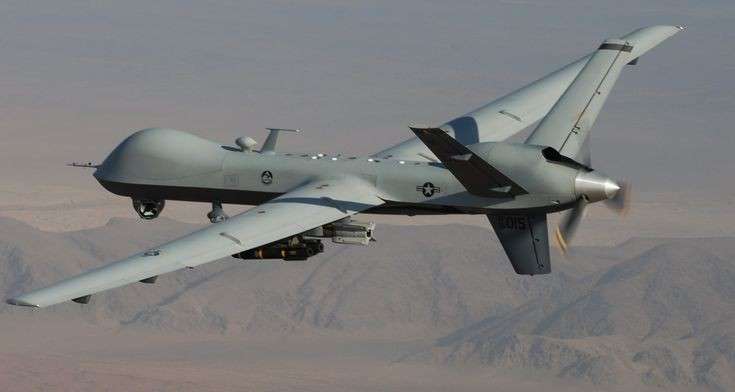 Among combat drones, the MQ-9 Reaper is the first hunter-killer UAV designed for long endurance high altitude surveillance. also known as Predator B it features an endurance of over 27 hours and is able to operate at an altitude of up to 50,000 feet.
the aircraft carries 500 percent more payload and has nine times the horsepower compared to its previous
versions. The MQ-9 is equipped with a fault-tolerant flight control system and triple redundant Avionics
meeting and exceeding by far manned aircraft reliability standards.